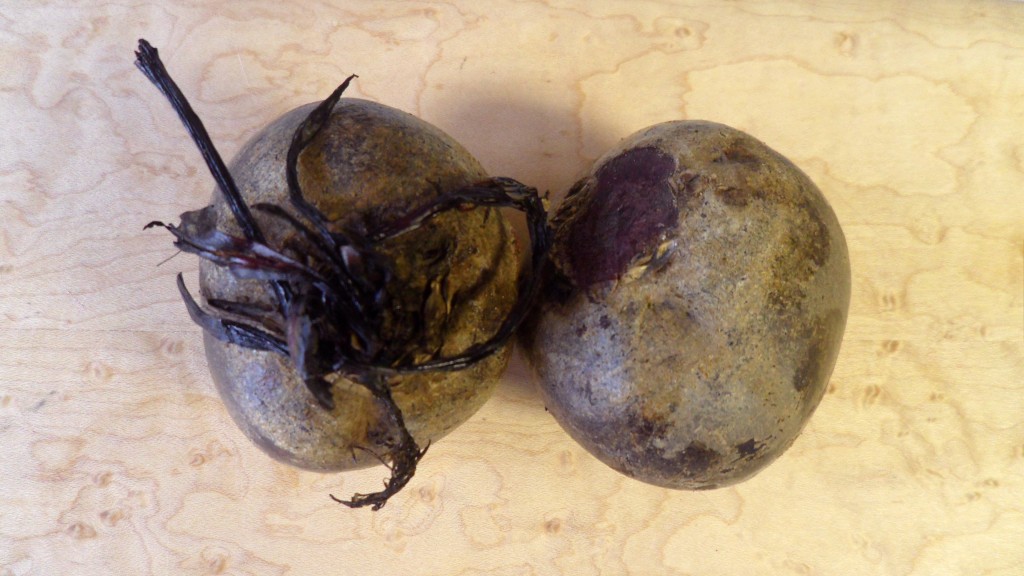 Beets tend to be a controversial subject.  You either love them, or you hate them.  I happen to absolutely love them…yes, I admit, they have a very "earthy" flavor…but that is what I love about them!  When I eat a beet, I feel like I am doing something good for my body…fueling it with something more than just a simple carb or even a normal vegetable.  In my book, beets are a superfood…and here is the evidence to prove it!
(Info from www.aimforherbs.com) One cup of raw beets contains phosphorus, sodium, magnesium, calcium, iron and potassium, as well as fiber, vitamins A and C, niacin, and biotin. Beets contain folic acid, which is recommended for pregnant women because it may lower the risk of spina bifida and other neural tube defects in newborn infants.  Beets are know to detoxify blood and renewing it with minerals and natural sugars.
Beets are good for your heart, they help prevent birth defects, they help prevent certain cancers, they are good for detoxifying your liver, they help to strengthen your capillaries, prevent fatigue, cataract and respiratory problems…they are pretty stinkin' super if you ask me!
I try to eat beets a few times a week…I add them in all sort of foods…but one of my favorite ways to eat them, in all of their earthy glory, is the delicious, naturally sweet, super fresh, roasted beet salad.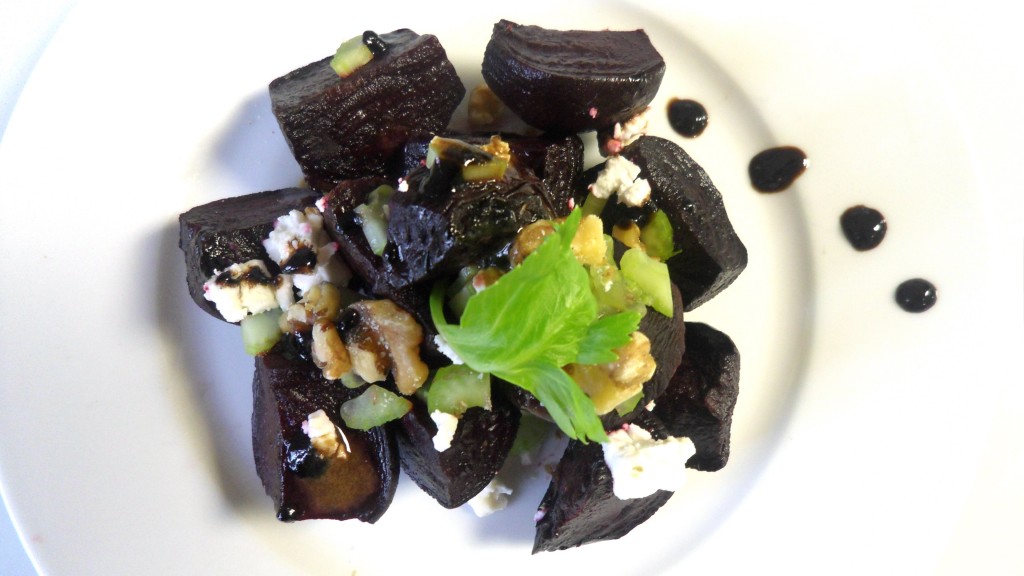 Roasted Beet Salad:
15 small beets
1 teaspoon sea salt
1/2 teaspoon fresh cracked black pepper
2 stalks of celery, chopped
2 green onions, chopped
1/4 cup walnuts, chopped
1/4 cup feta cheese, crumbled
Drizzle of Balsamic Vinaigrette (recipe follows)
Preheat oven to 450 degrees.  Wash beets thoroughly and cut off each end.  Cut each beet into quarters and place on a large piece of aluminum foil sprayed with cooking spray.  Sprinkle with salt and pepper.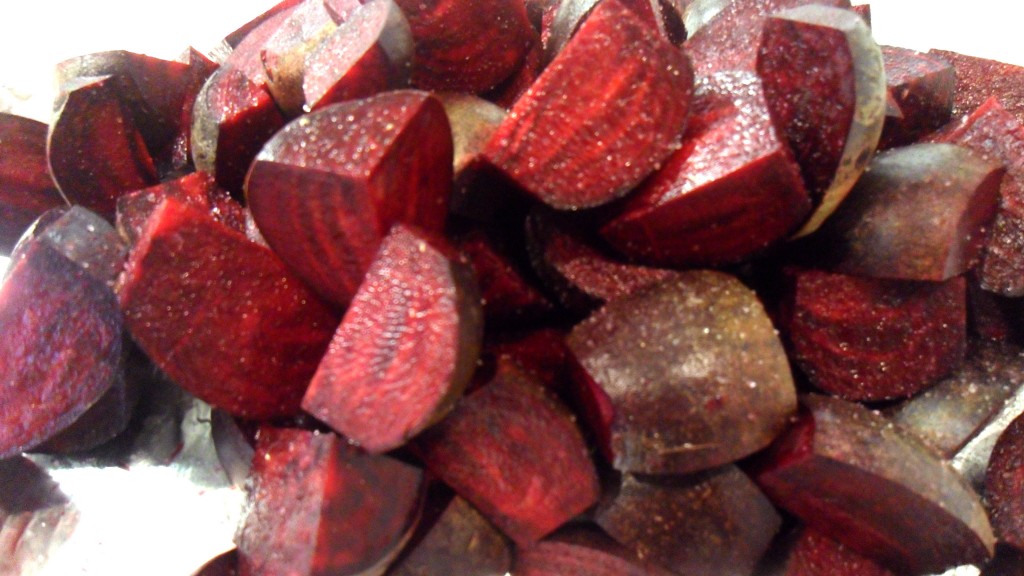 Wrap the beets in the foil, leaving a few little holes for air.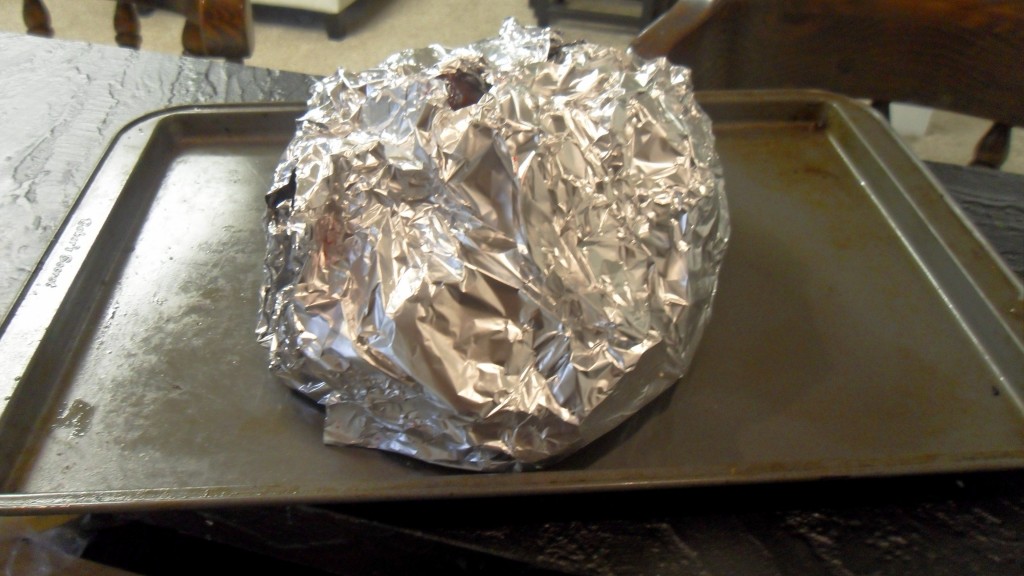 Bake for an hour and a half, or until the beets are dark purple and soft to the touch.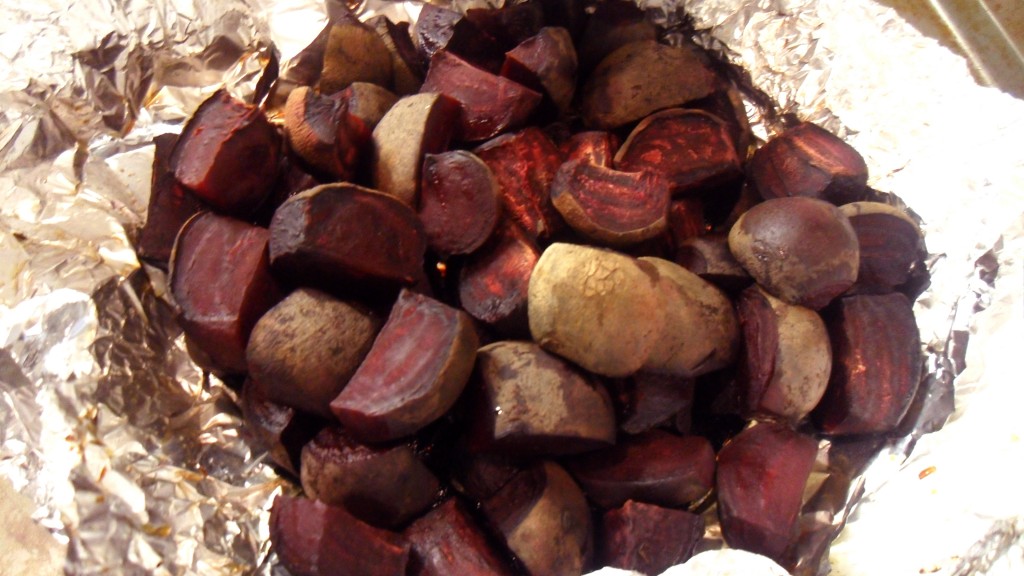 After the beets cool, you can easily peel the skin off of each beet…I personally don't mind the skin, so I leave it on…but if I was serving it to others, I would peel off the skin!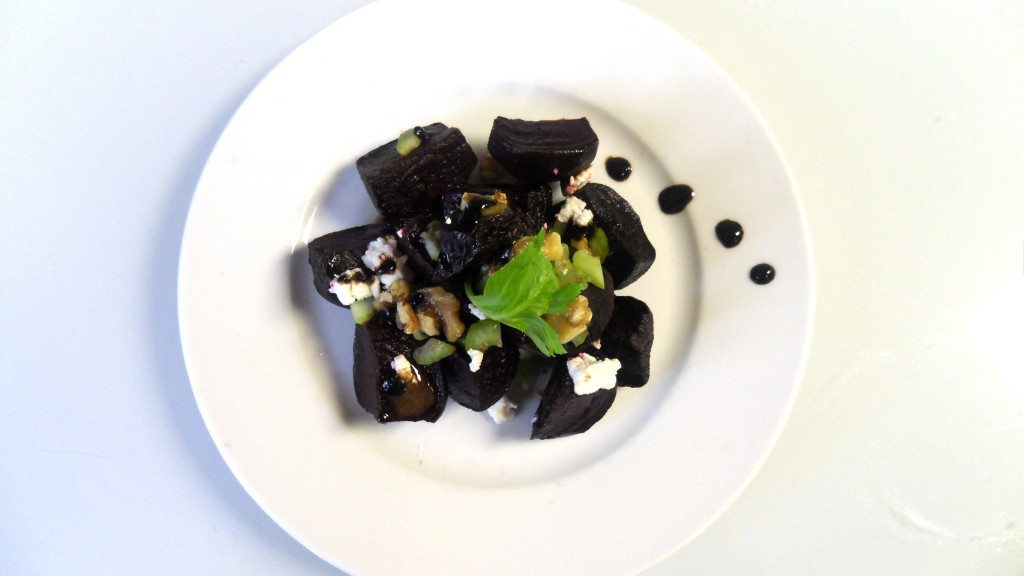 To make the salad, place your beets in a serving bowl and top with chopped celery, walnuts, feta cheese and green onions.  Drizzle withe balsamic vinaigrette and toss gently.  This delicious salad will keep in your fridge to munch on all week!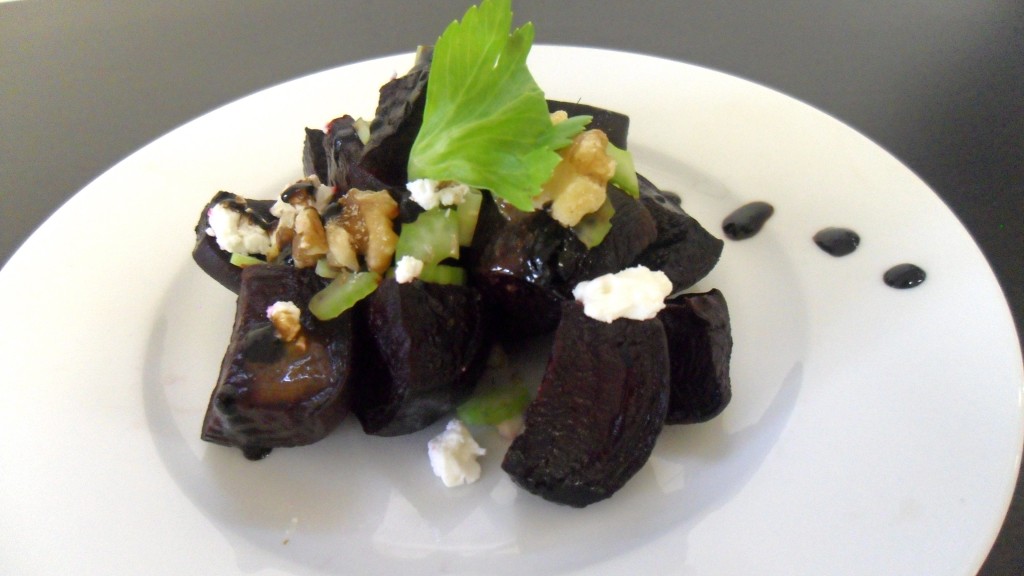 Balsamic Vinaigrette
1/4 cup balsamic vinegar
1 large clove of garlic
1 Tablespoon brown sugar
1 Tablespoon dijon mustard
1 Tablespoon olive oil
1/2 teaspoon salt
1/4 teaspoon fresh cracked black pepper
Throw all of the ingredients in a blender, food processor, or magic bullet and blend until smooth!