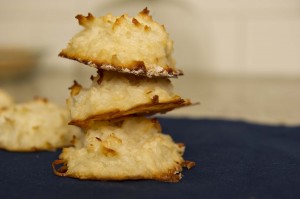 Growing up, coconut sweets were the greatest treat. My dad and I would race to find the coconut filled chocolate truffles in the box of chocolates…and macaroons have always been a very special indulgence. I don't know why I have never ventured into the macaroon making business…I think that they intimidated me. The light, fluffy beauty that is the macaroon seemed so difficult to duplicate…but last week, I faced my fears and went for it! I am glad that I did…they are beyond easy to make, and with a few simple substitutions- they are a wonderful (not so) guilty pleasure!
2 Cups sweetened, shredded coconut
1 14 oz can fat free sweetened condensed milk
1 t vanilla extract
3 large egg whites, ROOM TEMPERATURE
1/4 t sea salt
Preheat the oven to 325 degrees. Combine the coconut, condensed milk, vanilla and salt in a large bowl.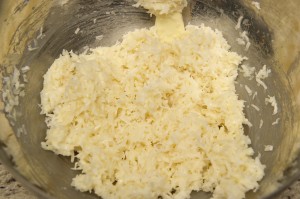 In a separate bowl, using an electric mixer, whip the egg whites until they form stiff peaks.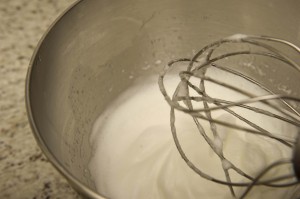 Now, gently fold the egg whites into the coconut mixture.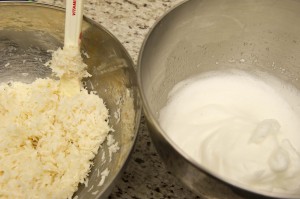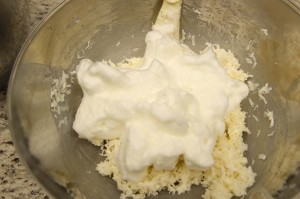 Drop tablespoon fulls of the batter onto a baking sheet.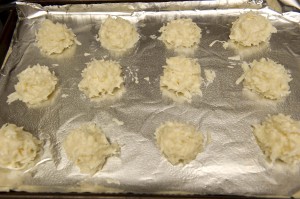 Bake for 30 minutes- until they are golden brown. Cool completely and store in an air-tight container.