As hurricane Sandy approached on Sunday Gavin and I spent the afternoon cuddled on the sofa watching Friday Night Lights and enjoying the slightly drizzly day. When my mom called at 2pm and asked me how we were preparing for the hurricane, I honestly laughed it off and told her we would be staying put and riding out the storm in our apartment. A few minutes later, our FNL marathon was interrupted by the sound of a police bull-horn announcing the mandatory evacuation of our building. Again, we didn't take it very seriously- but we packed our things and relocated to our friend Jon's apartment in Chelsea.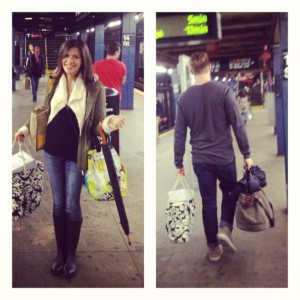 We expected to be there through the night and head back home the next morning. Jon so graciously opened his home to us and we had a lovely, beautiful evening sitting on the terrace and enjoying good food and good wine.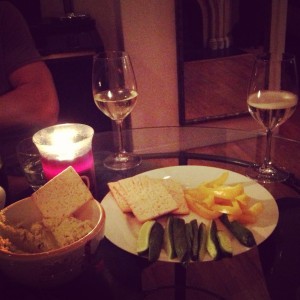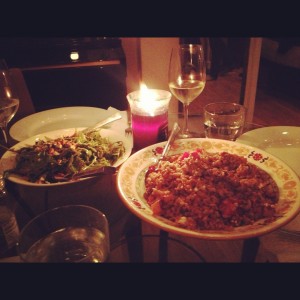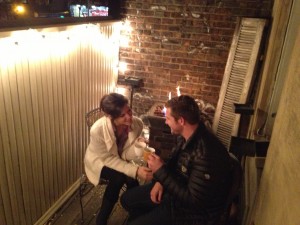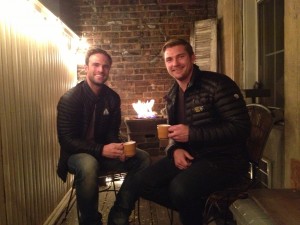 At the end of the night, we decided to turn on the news and get a Sandy update. We were all quite skeptical as the Mayor warned of 90 mph winds and flooding. From where we were sitting, the night was calm and beautiful and we had no idea of things to come. The next morning began with a mimosa filled brunch and a walk around the city.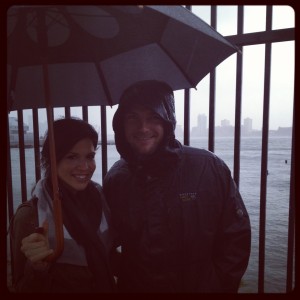 Though it was a little rainy- there were no other signs of the impending storm. Since we were not allowed in our building, we decided to head to the grocery store- pick up a few things for dinner and plan a Sandy dinner party. I cooked and we all ate lovely cheeses…around 7pm we were joined by a few other dear friends and as we sat to eat at 8:00- the power officially went out. We gathered candles, filled our plates and enjoyed a fabulous dinner as the storm blew in.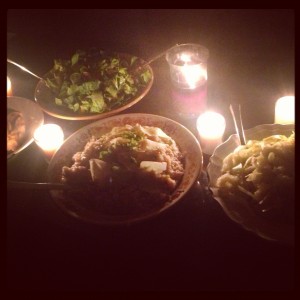 By 11:30 our curiosity was peaking, We were without power- or any connection to the outside world. Our little refuge in Chelsea was protected and safe and we wanted to see the effects that Sandy had on the rest of the city.
Our group of 5 bundled up and headed onto the streets. As we walked out onto 6th Ave, we had no idea what was ahead as we continued West. As we walked 16th street and approached 8th avenue, we were stunned by the sight of flooded buildings- galleries, restaurants, offices. Cars sat submerged in water- tree limbs floated across the road. The mood immediatelly shifted from jovial to somber-from laughing and joking to complete awe. As the West Side Highway came into view, the water started to rise above our rain boots and the magnitude of this disaster started to sink in.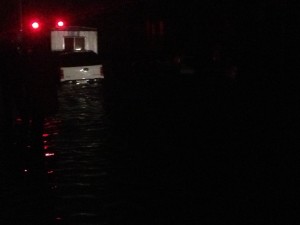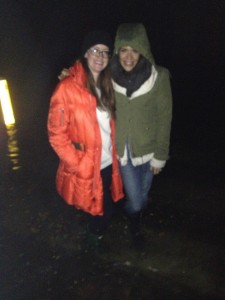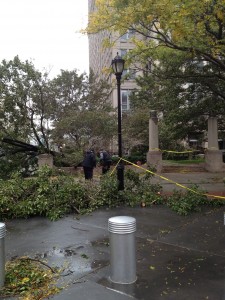 We returned home to our refuge in Chelsea a little after 1am and went to sleep with a complete new appreciation for the warm safety of Jon's apartment.
When we woke up on Tuesday morning, I made breakfast by candle light and we sat and enjoyed french press coffee and tried to anticipate what life would look like as we ventured back onto the streets. Though the city was beat up and no one in our area had power, warm water or cell phone service- the mood was bright and hopeful. Over the past few days the spirit of community and hope has been alive and well and continued to prove the resiliance of this great city. Yes, people are suffering. Yes, it is cold and there is no heat. Yes, it is hard to have no connection to the outside world and even harder to fathom the reality of a powerless, gasless, trainless lower Manhattan. But- this is reality- this is life- and this is the time that people join together and walls are broken down. Brokenness leads to openness.
Since Monday we have been living in a world with no power, no easy form of transportation, limited access to water…few open businesses, desolate streets- but we have also been living in authentic community. Jon, Gavin and I have become a family. We have come together and we have decided to make the best of this time and look at it as a blessing. A time to pause. A time to evaluate what is important and realize what little we need to not just survive but ENJOY life.
We have planned brunches, lunches, and dinner parties. We have pooled our resources and opened our doors- and we have fully enjoyed every moment. This week has been such a blessing. I know that so many people are suffering- I know that there is so much devastation…but I know that God is bigger than all of it. I know that the next few weeks and months will be a beautiful time of restoration and renewal in this city. Below are pictures of hope, light and joy from around the city this past week.
Only the essentials :)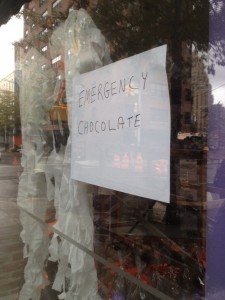 Sweet chocolate shop in the west village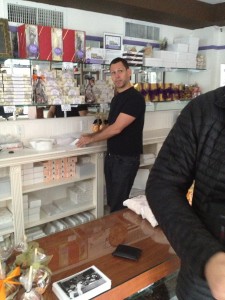 Charging our phones at Rudy's barber shop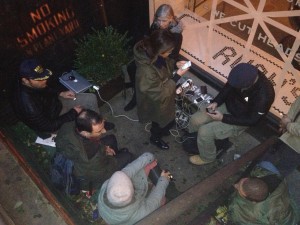 Lines at Whole Foods giving their perishables!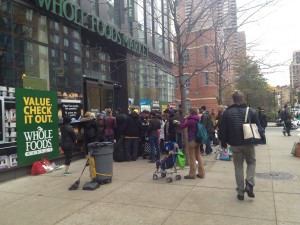 Whole Foods giving to the locals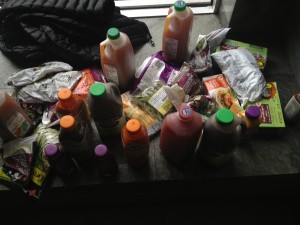 Football in the closed streets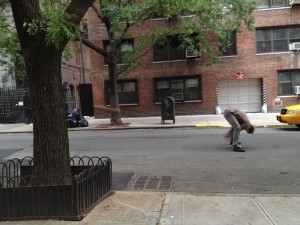 Candle lit cider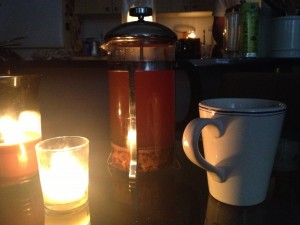 Apple cider on the porch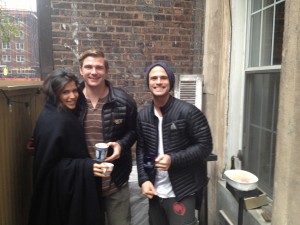 Ice Cream Break!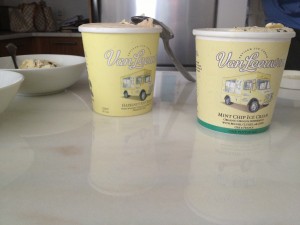 Finding power at friends homes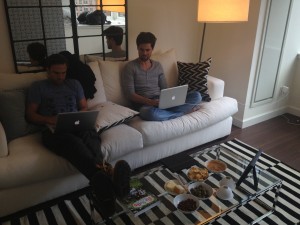 Help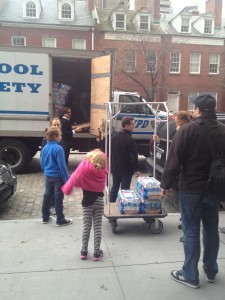 Our building is giving away warm meals to residence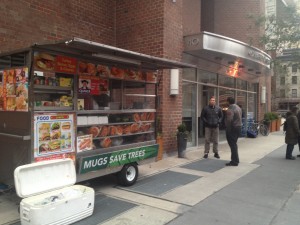 Food rations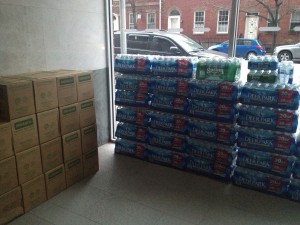 Restaurants giving out food to neighbors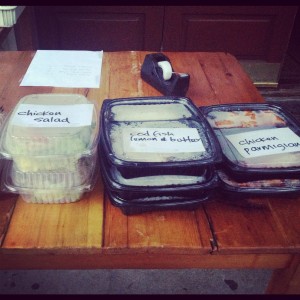 Community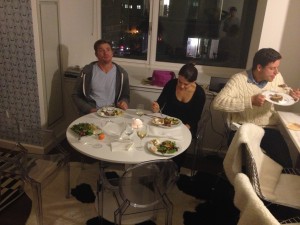 Dinner with friends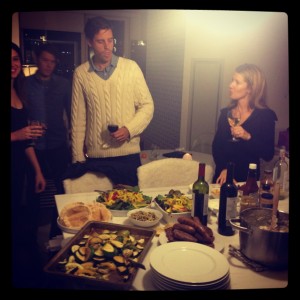 Black out dinner party number 4!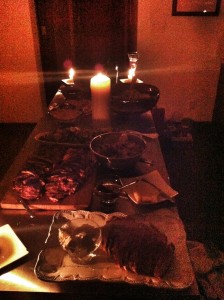 Grocery stores giving away natural juices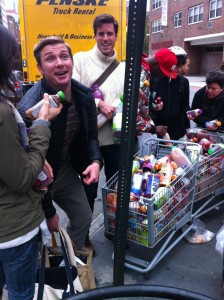 Beauty