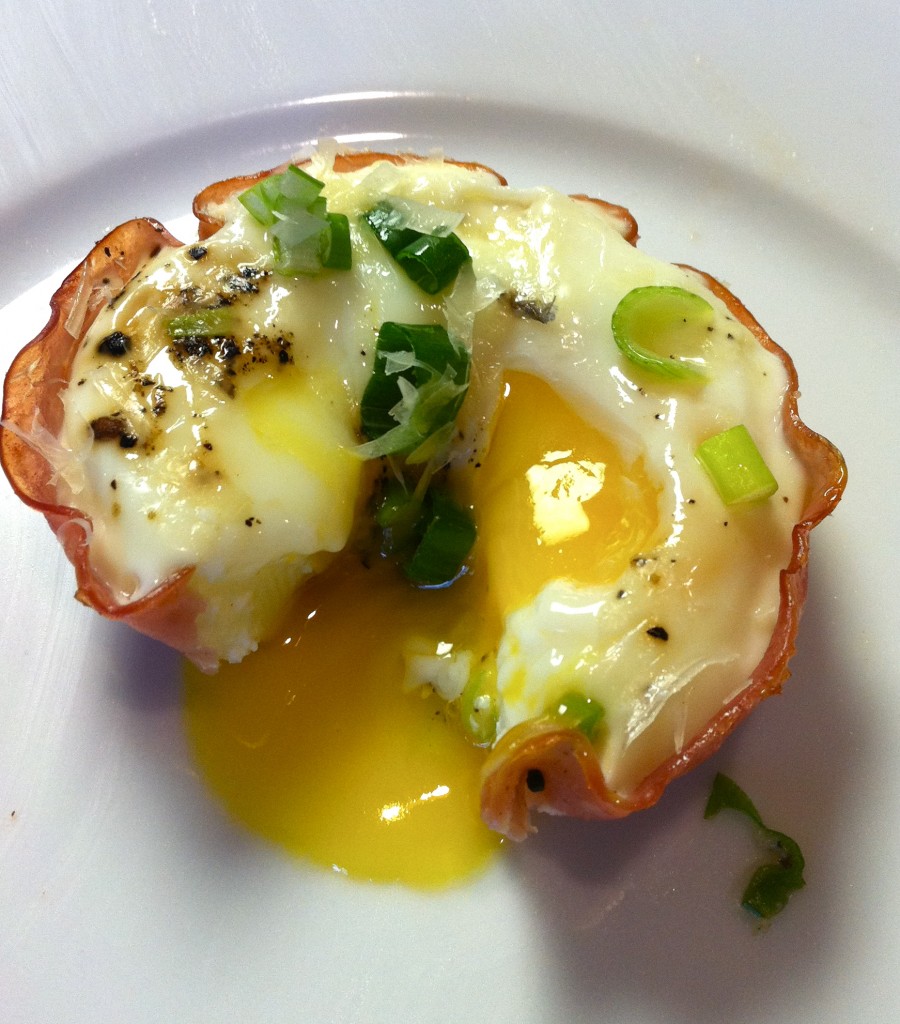 Even though I have had some rough egg experiences lately…the century egg, and little birdie fetus…I have not given up on one of my favorite foods.  While eggs can be made to taste more disgusting than I ever thought possible, they can also be creamy, protein packed perfection and in the case of the baked egg cup, they are just that!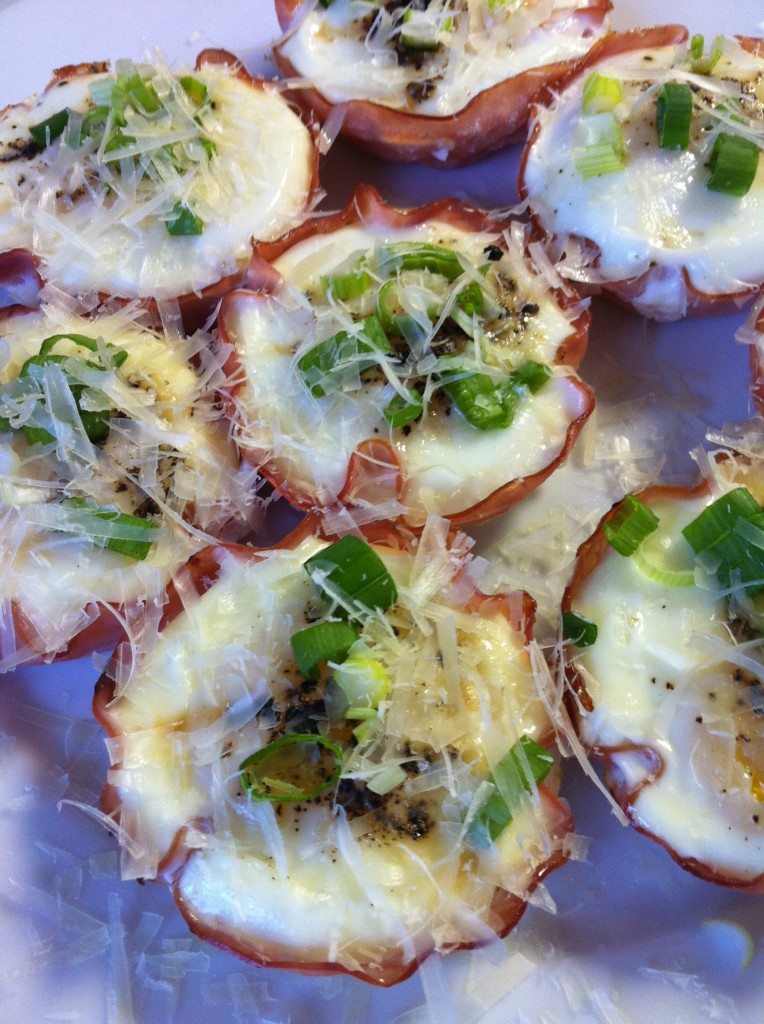 The other morning, we had our friend Zach and one of his friends over for breakfast.  Zach was our travel partner in Cambodia, and he is moving to South Africa on Monday, so we are trying to soak up as much Zach time as possible!  Gavin made some delicious whole wheat banana's foster pancakes (I think I should enlist him has a guest blogger to share his pancake secrets!) and I made baked eggs in ham cups.  These little cups are the perfect pairing with any breakfast…they are SUPER easy to make, and packed full of healthy lean protein…one lovely little cup has only 100 calories and 17.6 grams of protein…not to mention lots of creamy, dreamy cheesy flavors.  So, whether it is Saturday morning brunch, or a quick grab-and-go Monday morning breakfast (you can throw one of these egg cups in a whole wheat english muffin for good food on the go) these egg cups are a definite winner in my book.
Baked Egg Cups
12 Eggs
12 thin slices of deli ham (round)
1/2 Cup of your favorite cheese (I used Parmesan)
1/2 Cup diced scallions
Fresh cracked Sea Salt and Pepper
Preheat the oven to 400.  Spray a muffin tin with cooking spray.  Lay a piece of ham in each hole creating a little ham cup.  Crack one egg into each hole and sprinkle with salt and pepper.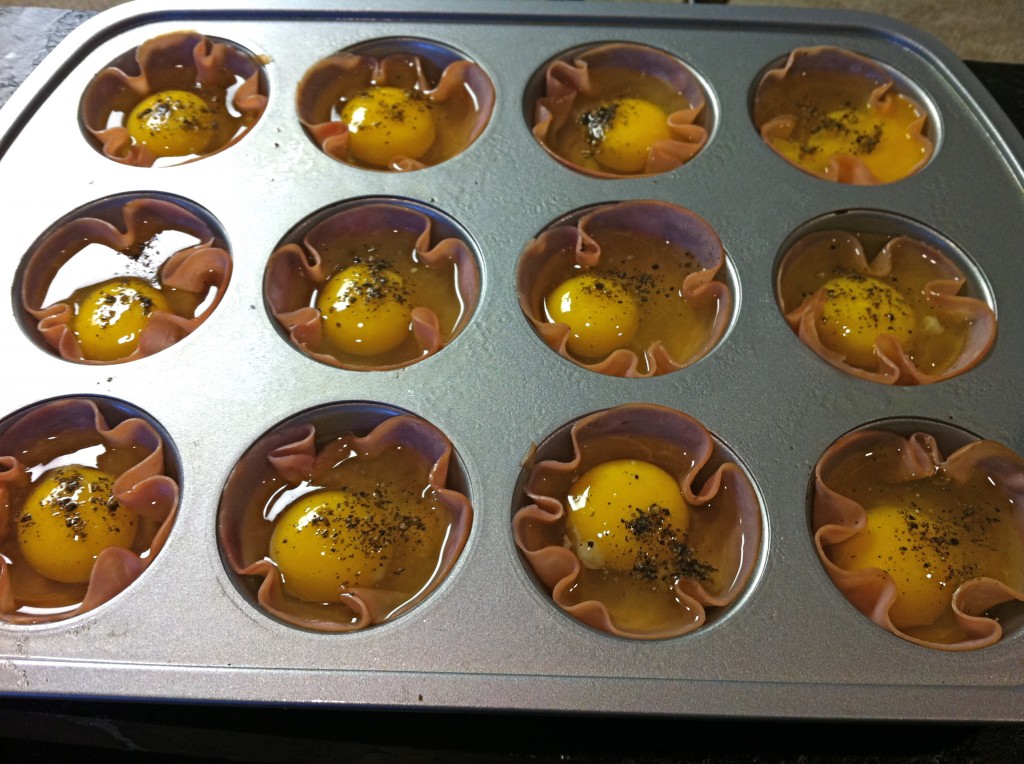 Bake the eggs for about 12 minutes…until the white is firm and the yolk is still nice and runny.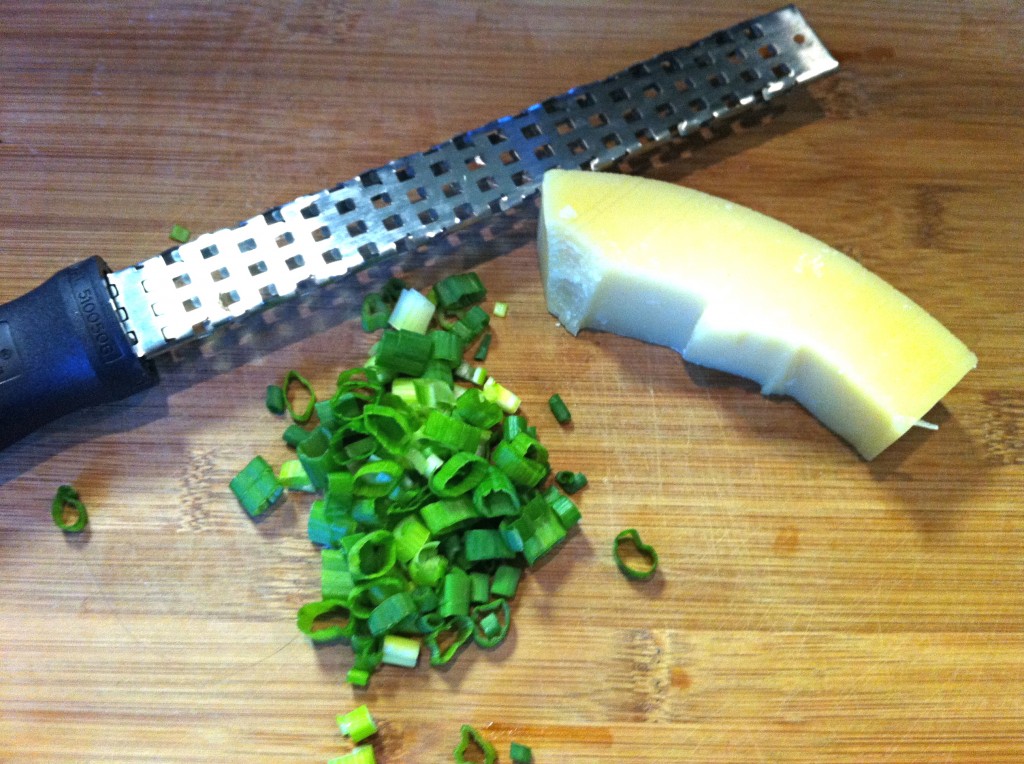 Carefully remove each egg from the muffin tin and top with grated cheese and scallions.  Serve hot!  Yield: 12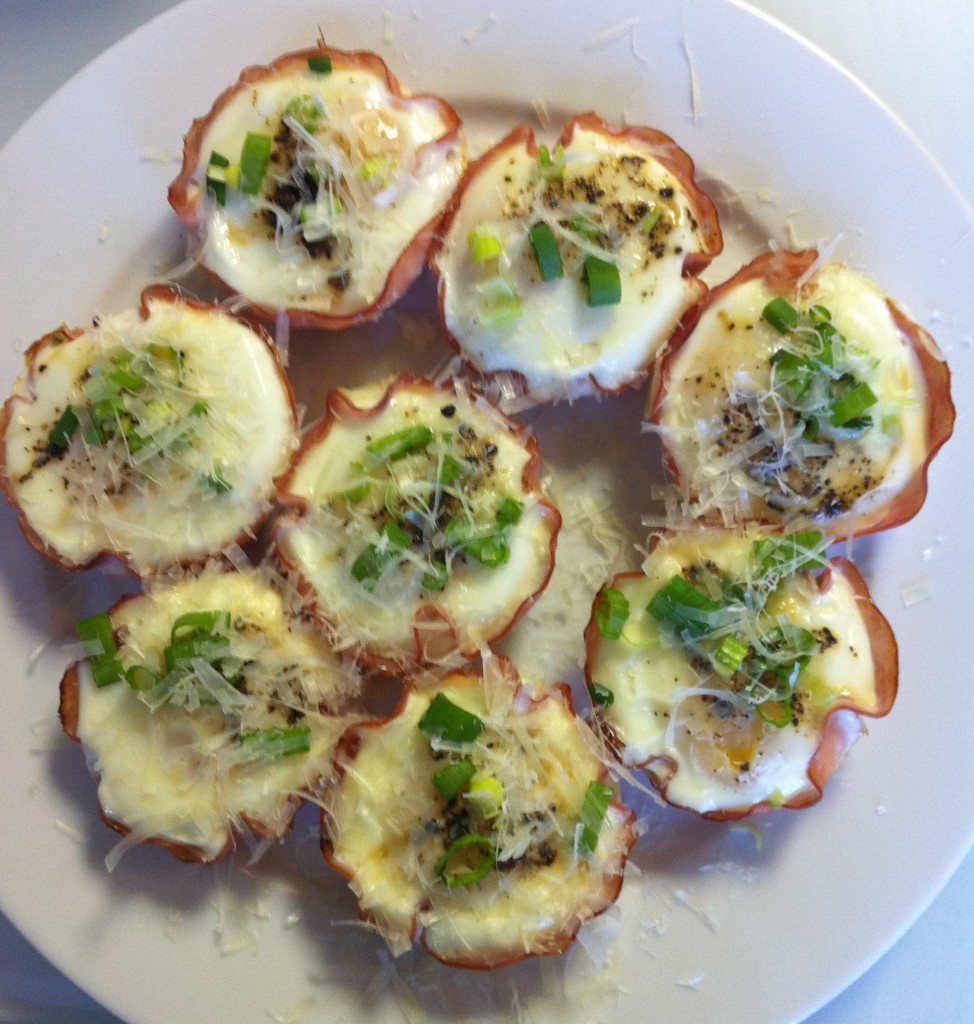 Posted on
January 30, 2011
by
LindsayTarquinio
· 16 comments
Read More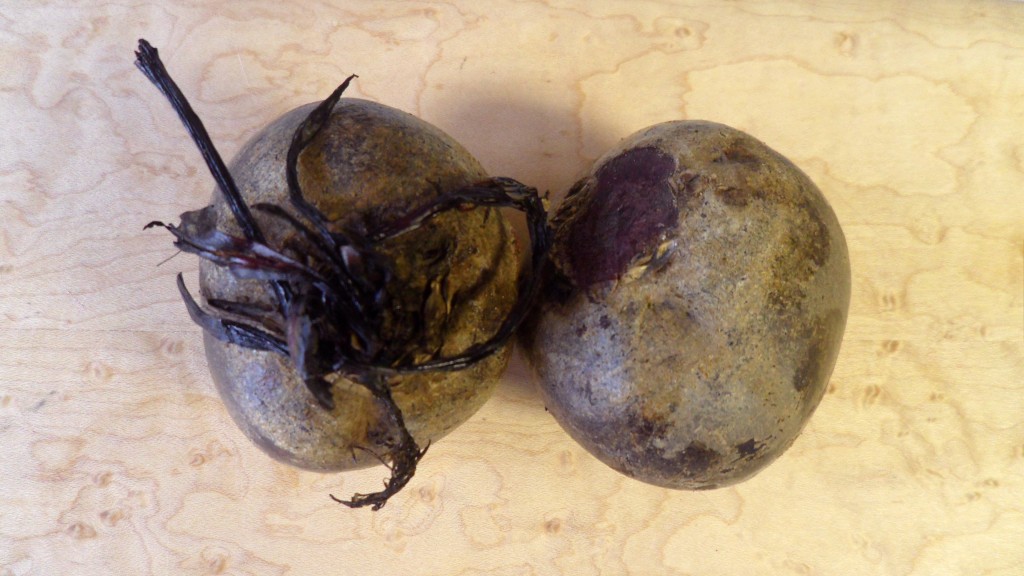 Beets tend to be a controversial subject.  You either love them, or you hate them.  I happen to absolutely love them…yes, I admit, they have a very "earthy" flavor…but that is what I love about them!  When I eat a beet, I feel like I am doing something good for my body…fueling it with something more than just a simple carb or even a normal vegetable.  In my book, beets are a superfood…and here is the evidence to prove it!
(Info from www.aimforherbs.com) One cup of raw beets contains phosphorus, sodium, magnesium, calcium, iron and potassium, as well as fiber, vitamins A and C, niacin, and biotin. Beets contain folic acid, which is recommended for pregnant women because it may lower the risk of spina bifida and other neural tube defects in newborn infants.  Beets are know to detoxify blood and renewing it with minerals and natural sugars.
Beets are good for your heart, they help prevent birth defects, they help prevent certain cancers, they are good for detoxifying your liver, they help to strengthen your capillaries, prevent fatigue, cataract and respiratory problems…they are pretty stinkin' super if you ask me!
I try to eat beets a few times a week…I add them in all sort of foods…but one of my favorite ways to eat them, in all of their earthy glory, is the delicious, naturally sweet, super fresh, roasted beet salad.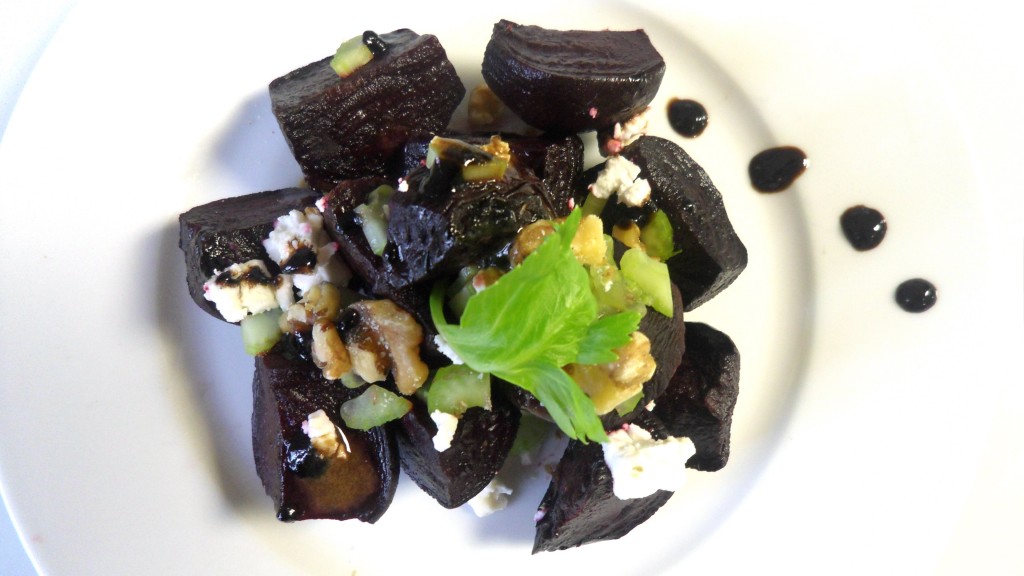 Roasted Beet Salad:
15 small beets
1 teaspoon sea salt
1/2 teaspoon fresh cracked black pepper
2 stalks of celery, chopped
2 green onions, chopped
1/4 cup walnuts, chopped
1/4 cup feta cheese, crumbled
Drizzle of Balsamic Vinaigrette (recipe follows)
Preheat oven to 450 degrees.  Wash beets thoroughly and cut off each end.  Cut each beet into quarters and place on a large piece of aluminum foil sprayed with cooking spray.  Sprinkle with salt and pepper.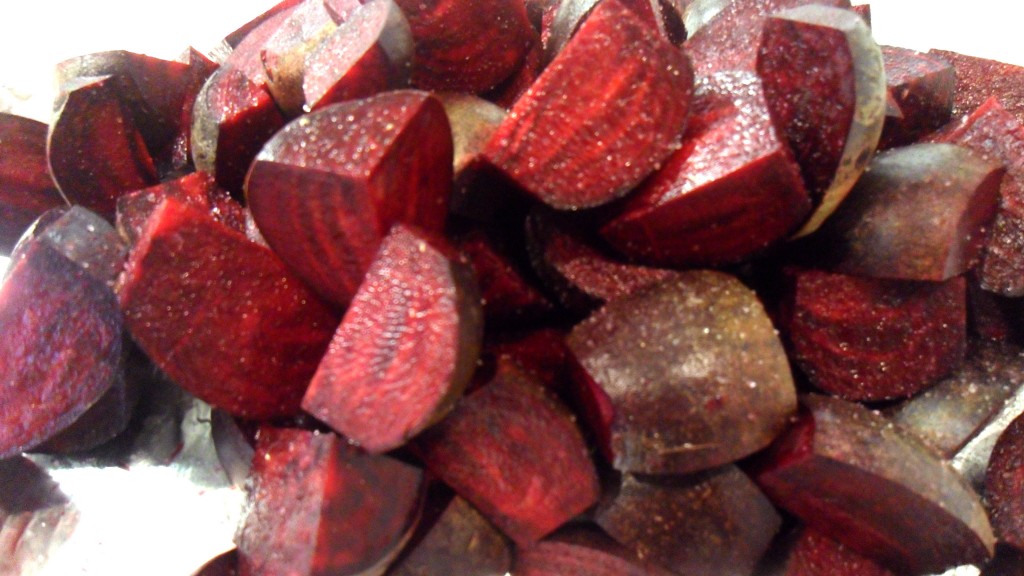 Wrap the beets in the foil, leaving a few little holes for air.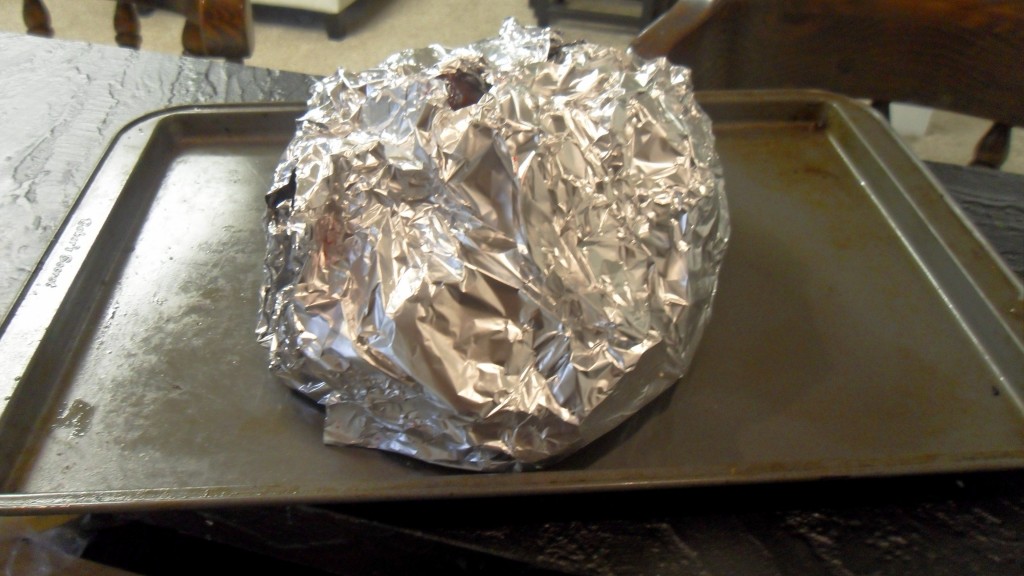 Bake for an hour and a half, or until the beets are dark purple and soft to the touch.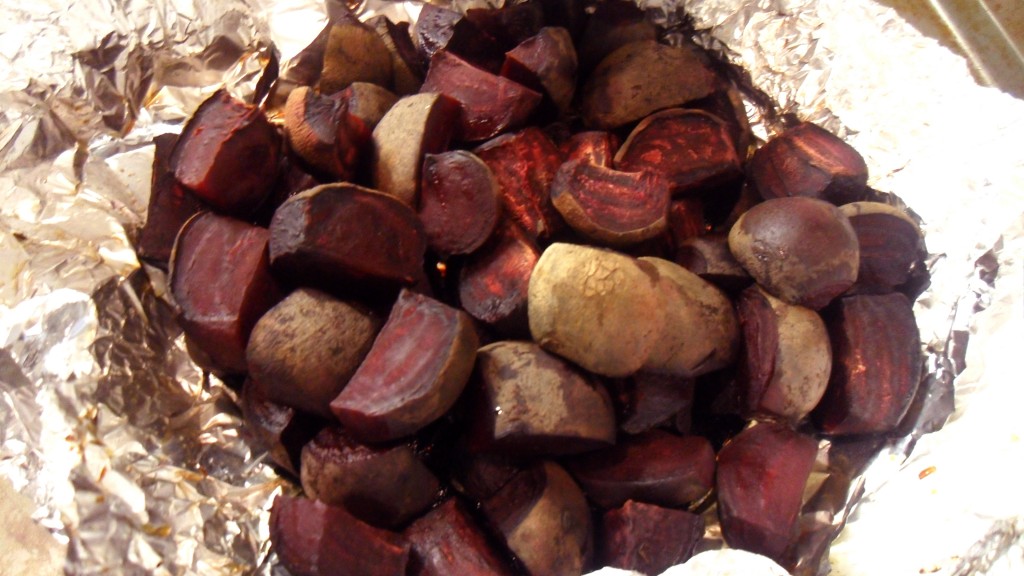 After the beets cool, you can easily peel the skin off of each beet…I personally don't mind the skin, so I leave it on…but if I was serving it to others, I would peel off the skin!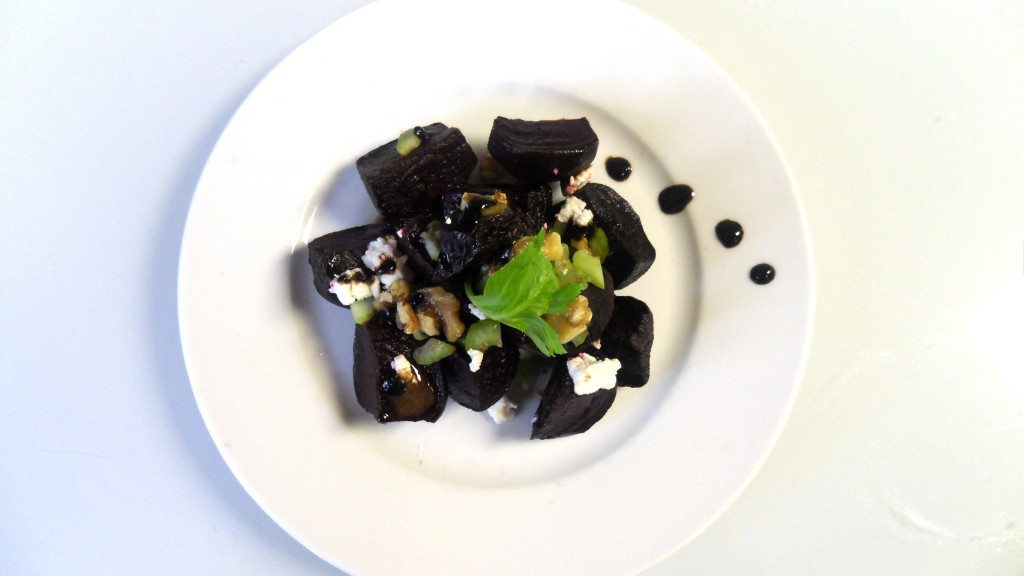 To make the salad, place your beets in a serving bowl and top with chopped celery, walnuts, feta cheese and green onions.  Drizzle withe balsamic vinaigrette and toss gently.  This delicious salad will keep in your fridge to munch on all week!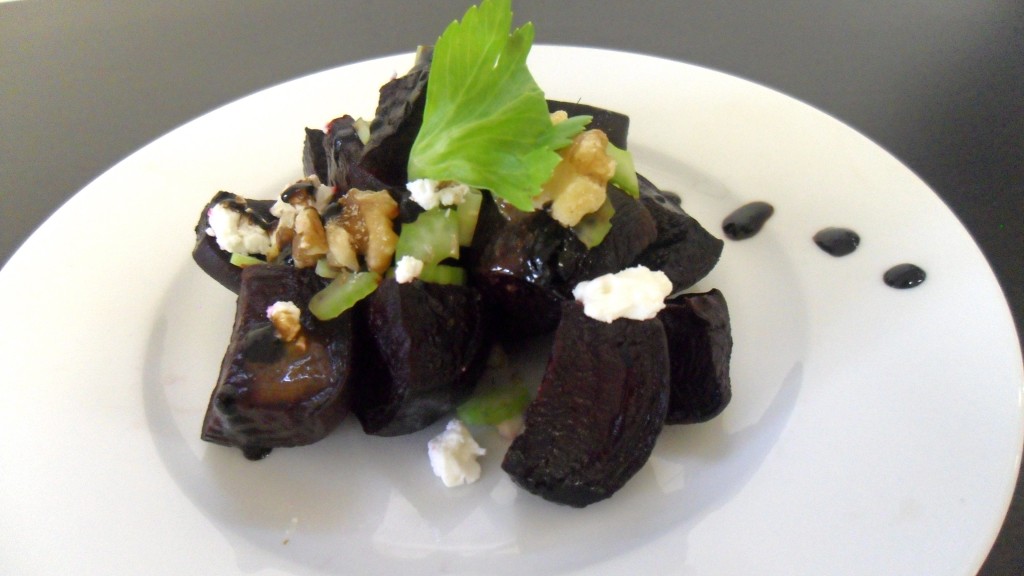 Balsamic Vinaigrette
1/4 cup balsamic vinegar
1 large clove of garlic
1 Tablespoon brown sugar
1 Tablespoon dijon mustard
1 Tablespoon olive oil
1/2 teaspoon salt
1/4 teaspoon fresh cracked black pepper
Throw all of the ingredients in a blender, food processor, or magic bullet and blend until smooth!
Posted on
January 28, 2011
by
LindsayTarquinio
· 0 comments
Read More
I am really glad that we went to Cambodia…we made some really great memories and got to spend some quality time with our dear friend Zach (who is moving to Jeffrey's Bay on January 31!!)…it was a whirlwind…I wouldn't say it was super relaxing…we definitely weren't spoiled with fancy hotel rooms (they don't have Holiday Inn so we couldn't use our points!)…and our stomachs didn't really agree with some of the food there BUT Cambodia is a beautiful country with beautiful people…incredible suffering and injustice, but incredible warmth and love.
We started our trip with a night in the Capitol-Phnom Penh…it is a crazy crazy city…picture and ant pile…but instead of ants, small motorbikes with three or four people packed on them.  That is what the street looks like.  There is no "right" side of the road, there is no side"walk" because people drive ON them…there is NO yield to pedestrians law…it was crazy, and hot, and dusty…after one night, we were ready to see a new part of the country!  The next morning, we got up early and hopped on a bus to Sihanoukville, a small beach town about 4 hours South…when we arrived, we were really happy with what we found!  It was a far cry from the madness of Phnom Penh…it was gorgeous, slow paced, so fun!
The beaches were full of locals selling food, jewelry, pedicures, threading (the eyebrow plucking technique you see in malls here), you could pretty much buy anything on the beach…one Cambodian "dish" being sold put my century old egg to shame…they sell FERTILIZED EGGS to EAT…yes, little chicken fetuses!  You crack the egg open, pour some sauces in, and then eat the little birdie with a spoon.  Don't worry- I did not feel compelled to try this (but I did stand and stare in amazement as a 6 year old little girl devoured one!)
After a short but lovely stay at the beach, we took another overnight bus to Siem Reap!  Siem Reap is in Northwestern Cambodia and it has a rich history…it is home to the Angkor Temples.  But, before we went to see the temples, we needed a day to rest and refuel…so we headed to The Blue Pumpkin (Zach had been to Siem Reap before and couldn't stop talking about this place…and their mango danishes, so we had to try them!)  Try them we did…and we went back every day for danishes and what I would consider the only half way descent cup of coffee that you can find in the entire country of Cambodia!  I don't know what they put in their coffee but I could literally barely swallow it…kind of the combination of coffee and mud!
After breakfast, we headed to the Farmers Market to look at all of the unique Cambodian foods…
Then, we decided to take another cooking class, to learn about Cambodian cooking and Khmer culture.  This class was really different…not nearly as detailed as Yui's, but it was a really fun way to spend the afternoon!  We each got to pick an appetizer, a main dish and a dessert to make.  I chose to make spicy shrimp salad…a mixture of shredded carrots, shredded cucumber, basil, mint, cilantro, red pepper, onion and a sweet sauce.  We topped it with steamed shrimp and crushed peanuts.
Gavin and Zach opted for soup…Gavin made potato and Zach made Pumpkin.
For the main dishes, Zach and I both made Chiken Amok and Gavin made beef Lok Lak.  Chicken Amok is Cambodia's version of curry.  The curry paste is made by grinding lemon grass, garlic, shallots, tumeric, finger root and ginger root in a mortar and pestle…to make the dish, coconut milk, broccoli leaves (the part that normally gets thrown away before the broccoli even makes it to the grocery store!) and chicken get simmered together.  It is served with steamed rice.  Lok Lak is a combination of Oyster sauce, ketchup, soy sauce, sugar and chicken bouillon and beef.  You simply stir fry it together and serve it with rice.
The food was ok…not something I really care to ever make or eat again, but the class was a fun way to spend the afternoon!  The next day, the real fun of Siem Reap began…Angkor!  We started our day at 4:30am with a bike ride about 10K outside of the city to try to make sunrise at Ankgor Wat (a beautiful temple built in the 12th century).  Now, I am really not one for waking up at 4:30 am…but this was TOTALLY worth it!  Starting the morning with a brisk bike ride, and then getting to watch an unbelievably beautiful sunrise was amazing.
A full day of bike riding and exploring temples left us very very hungry…which was perfect, because on the way home from the temples, we found what turned out to be, by far, the best thing that we ate in Cambodia…bonchaio.  It's kind of like a crepe…and a lettuce wrap…and a taco mixed together.  The foundation is a very thin mixture of rice flour, water and eggs that is poured into an extremely hot wok.  It is cooked and filled with ground pork and shrimp, and then folded like a big taco.  To eat it, you grab a leaf of romaine lettuce, fill it with herbs and tear off a piece of the taco.  Wrap it up and then dip it in an awesome sauce made of sugar, limes, garlic and peanuts.  YUM!
January 25, 2011
by
LindsayTarquinio
· 0 comments
Read More
Day three in Chiang Mai was a little less adventurous and a little more lazy.  We started the day with our favorite market and our favorite coffee lady.  More steamed eggs and sticky rice and more fruit.  The perfect start to a day that would later hold the most terribly disgusting thing that I have EVER put in my mouth…and that is saying a lot considering some of my Africa adventures.
The rest of the day, we walked around Chiang Mai…up to a street market, through Chiang Mai's version of China Town and up and down the beautiful river street…on the way back to our hotel to clean up and check out to head back to Bangkok and then on to Phnom Penh, Cambodia…I stumbled across the "century egg."  Usually, I wouldn't have given this a second look- but I am really strong headed, and before we came on this trip I decided that I would try the"thousand year old egg" if I saw one.  On a back street, in a tiny little house, I saw this bright pink "delicacy" staring me in the face and knew that my time had come…I had to try the egg.
Here is a little blurb from wikipedia about the eggs:  Century eggs are made by preserving duck, chicken or quail eggs in a mixture of clay, ash, salt,lime, and rice hulls for several weeks to several months, depending on the method of processing. Through the process, the yolk becomes a dark green and creamy with a smell ofodor of sulphur and ammonia, while the white becomes a dark brown, transparent jelly with little flavor.[citation needed] The transforming agent in the century egg is its alkaline material, which gradually raises the pH of the egg to around 9, 12, or more during the curing process.[1] This chemical process breaks down some of the complex, flavorless proteins and fats, which produces a variety of smaller flavorful compounds.
The eggs are left underground for 100 days, the shell turns bright pink from the chemical reactions, and the eggs are ready to be eaten.  According to the sweet lady I bought mine from "all you need is a little soy sauce."
So, I bought one, peeled it, and was instantly assaulted by a stink like no other…seriously I can't even describe it…but I decided to press on (how often do you get to eat congealed brown and blue eggs anyways!?)  I took a little bite of what used to be the white (now clear brown) and honestly, it wasn't too bad.  So, I pulled my poor sweet husband in to my little taste adventure…I assured him it wasn't as bad as it looked and gave him half.  We then proceeded to take a bite all the way through, into the heart of the matter…the black and blue completely putrid yolk.  I can NOT describe to you the instant vomit reflex that I was holding back.  I didn't want to offend the sweet lady…so somehow I said "YUM, thank you!" and Gavin and I ran off, around the corner and gagged, and spit and laughed so hard our stomach's hurt because when we opened our mouths, our teeth were stained with a nasty blue green film.  Luckily, our saving grace was just around the corner…fresh squeezed passion fruit juice.  We bought one and chugged it down…then we found a diet coke and chugged it too…then we bought wasabi peas in one last ditch effort to get the taste out of our mouths…and it worked!!
After the trauma, we headed back to the hotel, packed our back packs and made the 3 mile trek to the train station for our night train back to Bangkok.  (I took pictures of the train…but recently lost my cell phone so they got lost too!)  The train ride was pretty cool…and the walk to the station gave me a very deep respect for mountain climbers that drag big bags up the side of a mountain…hold cow, my butt and legs burned like the dickens the next day!
Posted on
January 20, 2011
by
LindsayTarquinio
· 0 comments
Read More