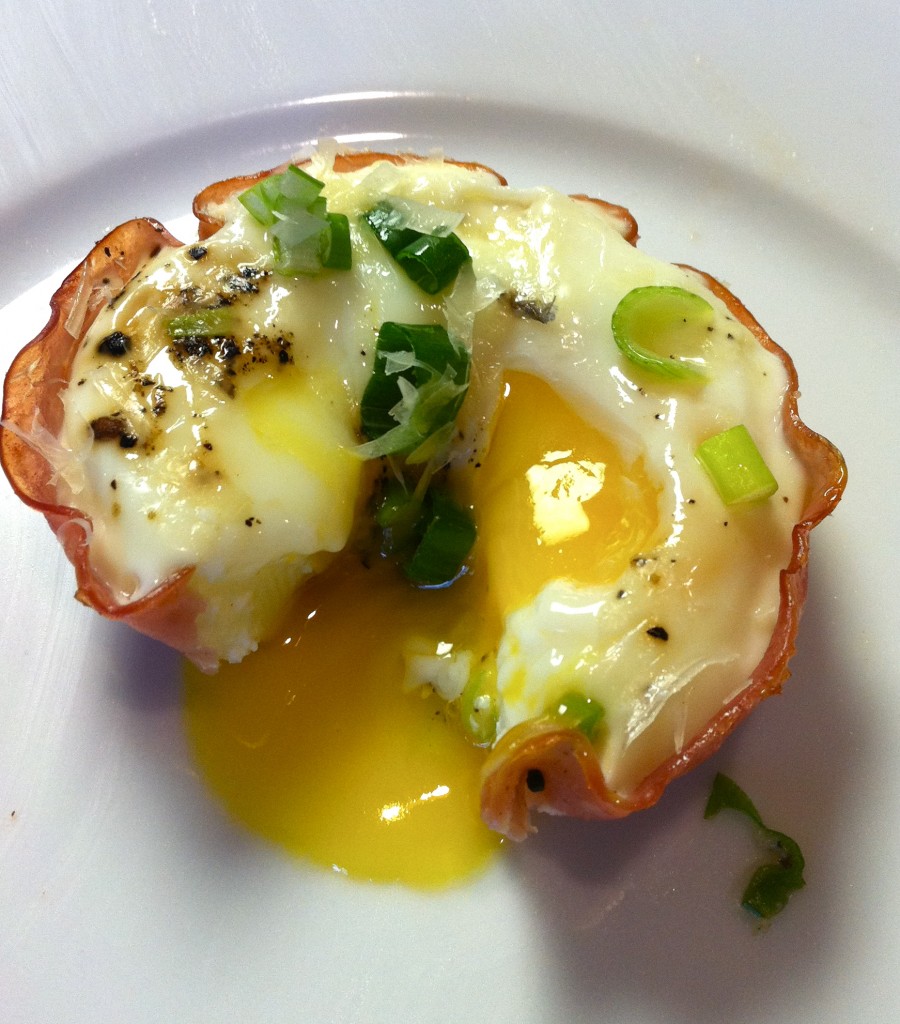 Even though I have had some rough egg experiences lately…the century egg, and little birdie fetus…I have not given up on one of my favorite foods.  While eggs can be made to taste more disgusting than I ever thought possible, they can also be creamy, protein packed perfection and in the case of the baked egg cup, they are just that!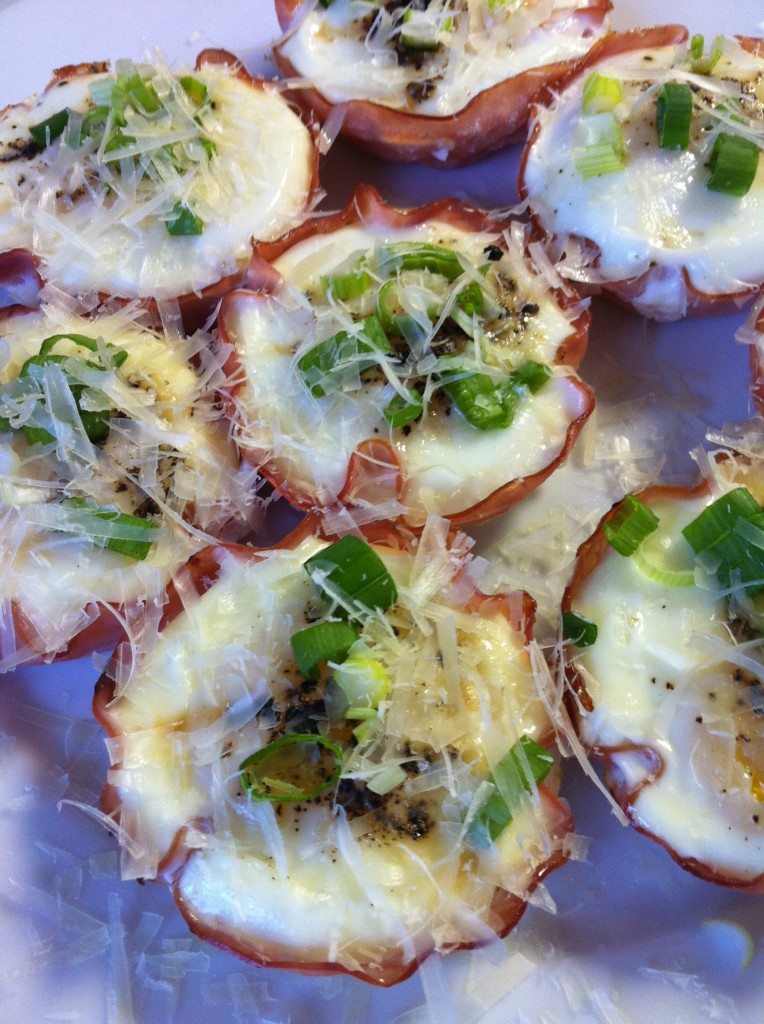 The other morning, we had our friend Zach and one of his friends over for breakfast.  Zach was our travel partner in Cambodia, and he is moving to South Africa on Monday, so we are trying to soak up as much Zach time as possible!  Gavin made some delicious whole wheat banana's foster pancakes (I think I should enlist him has a guest blogger to share his pancake secrets!) and I made baked eggs in ham cups.  These little cups are the perfect pairing with any breakfast…they are SUPER easy to make, and packed full of healthy lean protein…one lovely little cup has only 100 calories and 17.6 grams of protein…not to mention lots of creamy, dreamy cheesy flavors.  So, whether it is Saturday morning brunch, or a quick grab-and-go Monday morning breakfast (you can throw one of these egg cups in a whole wheat english muffin for good food on the go) these egg cups are a definite winner in my book.
Baked Egg Cups
12 Eggs
12 thin slices of deli ham (round)
1/2 Cup of your favorite cheese (I used Parmesan)
1/2 Cup diced scallions
Fresh cracked Sea Salt and Pepper
Preheat the oven to 400.  Spray a muffin tin with cooking spray.  Lay a piece of ham in each hole creating a little ham cup.  Crack one egg into each hole and sprinkle with salt and pepper.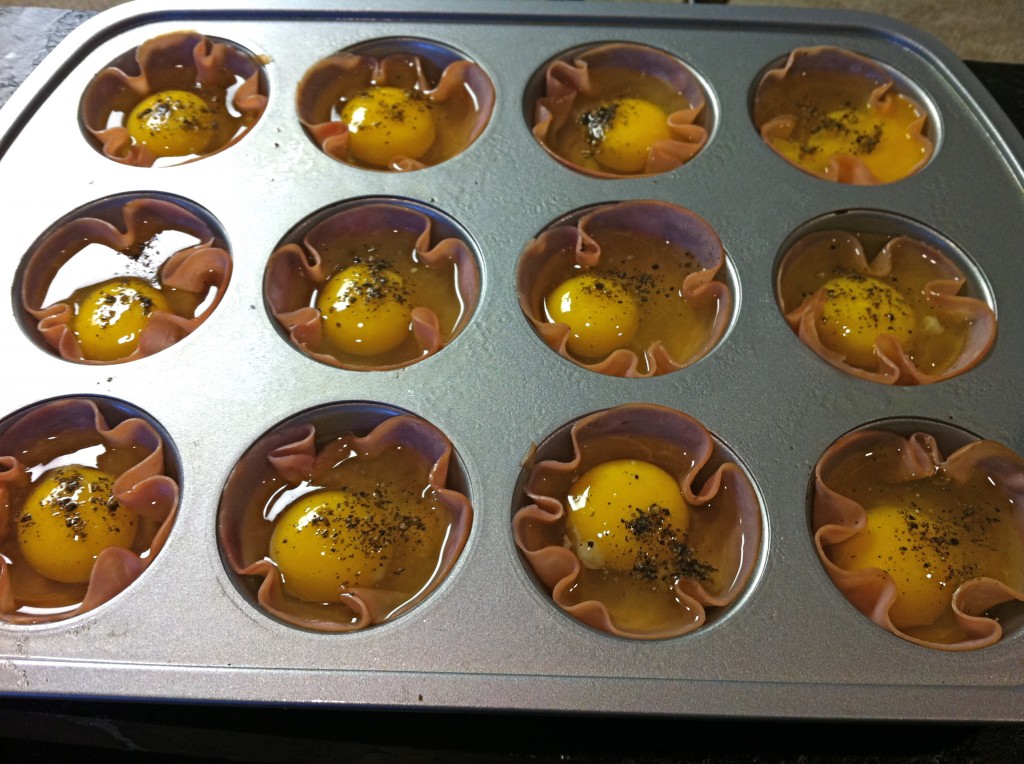 Bake the eggs for about 12 minutes…until the white is firm and the yolk is still nice and runny.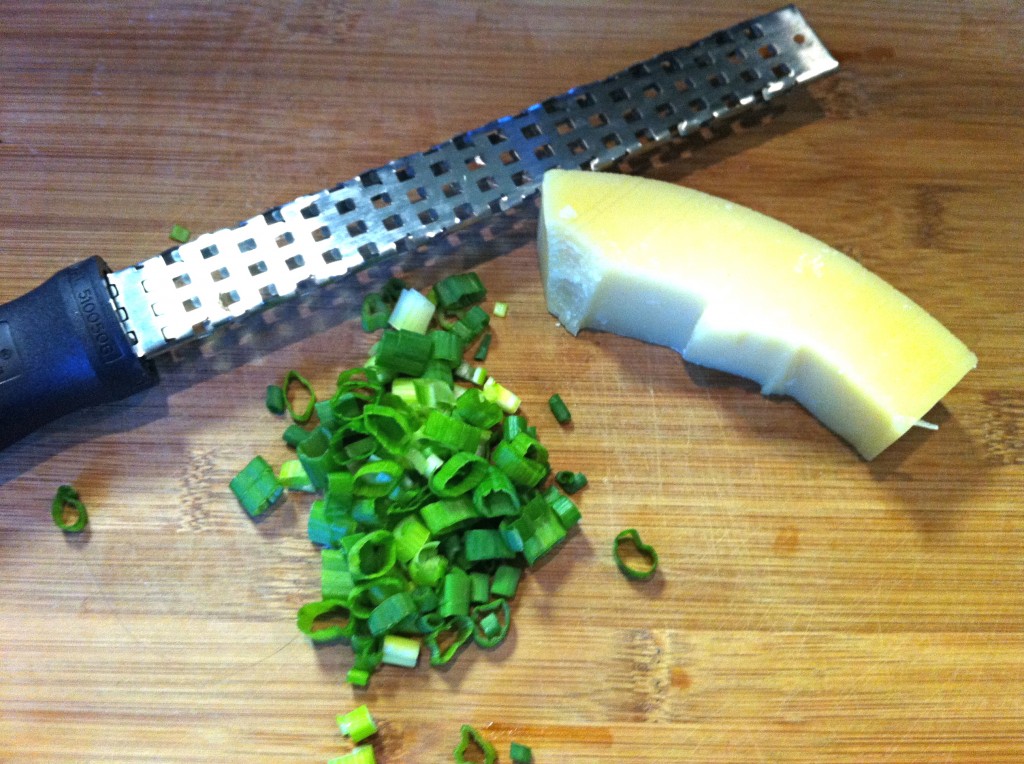 Carefully remove each egg from the muffin tin and top with grated cheese and scallions.  Serve hot!  Yield: 12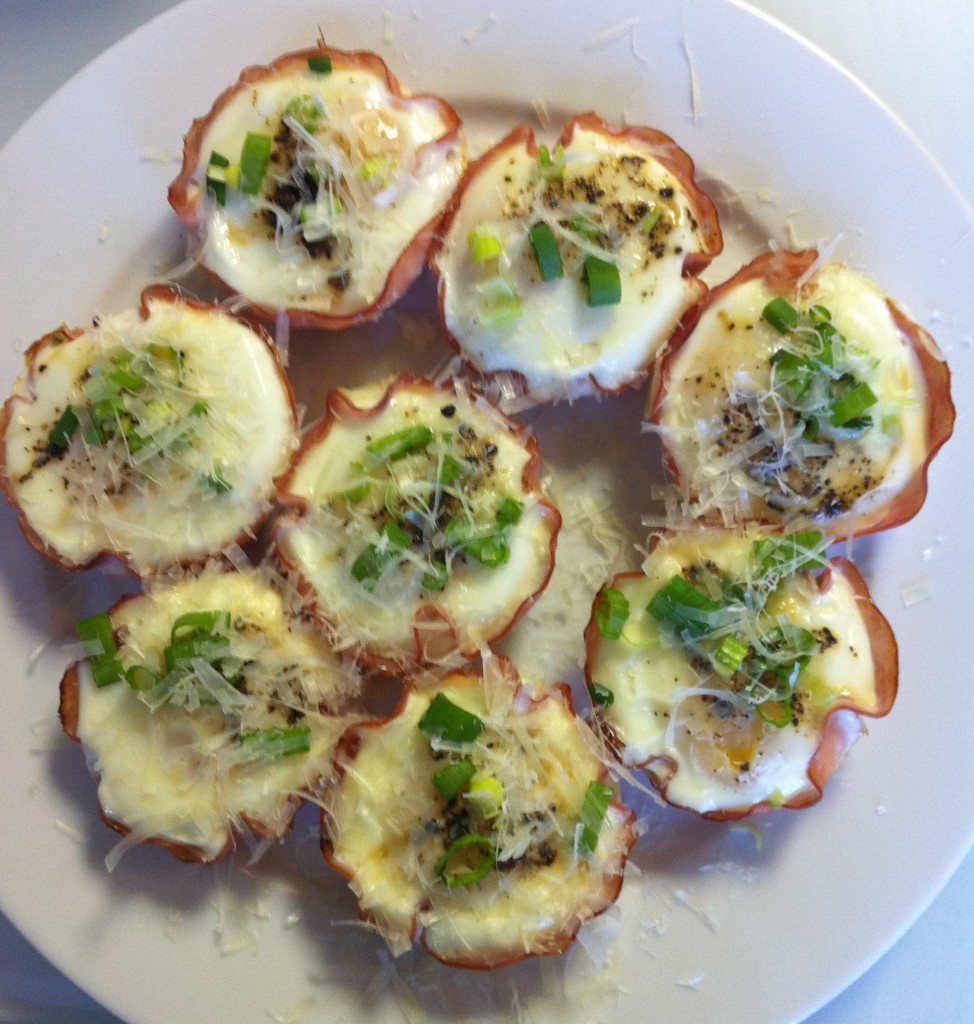 114
Hey, like this post? Why not share it with a friend?
Tweet
Posted on
January 30, 2011
by
LindsayTarquinio
· 13 comments