Warm weather and fabulous produce are making their way into Georgia (I am SO excited about spring veggies and new recipes)!! But, before asparagus season is in full force, I have 2 great, satisfying soup/stew/chili recipes that I want to share to get you through the last cold front of the season :)
This chili recipe is one of my favorites. Its incredibly easy but it tastes like you slaved away for hours! It's both light and filling at the same time…its hearty with lots of delicious flavor from the hominy and green chillies and full of protein and fiber from the chicken and white beans- its definitely a crowd pleaser and it freezes really well…what's not to love?!
White Chicken Chili
8-12 servings
1/2 C onion, chopped
1 C celery, chopped
1 C potato, chopped
1 t salt
1 t cumin powder
1 lb ground white meat chicken (you can use turkey too)
1 T sugar
4 cans white northern beans
2 cans white hominy
1 small can diced green chillies
1/2 t pepper
2 cans chicken stock
In a large pot over medium heat, sauté the onion, celery, potato and salt for 5 minutes.

Now, add the ground chicken and ground cumin and cook for 5 more minutes.

Now for the easy part! Add the sugar and then the cans of white beans, the hominy, green chillies, the pepper and the chicken stock.

Bring to a boil and then reduce the heat to a simmer and cook for 10-15 minutes.

Store in the fridge or freeze for later use!
Posted on
March 15, 2012
by
LindsayTarquinio
· 0 comments
Read More
This warm weather is really throwing me off! Instead of craving my usual soups and warm creamy dishes- I've been eating a lot of fresh veggies and stir fries. Last week, we finally got a taste of "normal" winter weather and I was inspired just long enough to come up with a yummy new chili recipe! There is lots of protein and fiber from the turkey and black beans- and tons of yummy sweetness and vitamins from the sweet potatoes. The chipotle powder adds a great smokiness and the green chilies contribute the perfect amount of spice! Lets hope that we get some cold weather soon because this chili is the PERFECT, EASY meal for a cold winter night! This meal literally took me 10 minutes to throw together and it is perfect for making in large batches and throwing in the freezer.
Smokey Sweet Potato & Turkey Chili
1 large onion, chopped
1 large green pepper, chopped
1 lb ground turkey breast
1 t salt
2 t chipotle powder
2 t chili powder
2 t cumin poqder
1 1/2 T brown sugar
2 sweet potatoes, 1/2 inch cubes
1 can black beans
1 large can diced tomatoes
1 small can diced green chili peppers
2 cans chicken broth
In a large pot over medium heat, sauté the onions and green peppers for about 5 minutes.

Now, add the ground turkey, salt, chipotle powder, cumin, chili powder and brown sugar.

Cook until the turkey is cooked through…use a large spoon to crumble the turkey as it cooks.
Add the sweet potatoes and cook for another 5 minutes.

Now, add the black beans, tomatoes, diced chilis and chicken stock.

Mix everything together- bring to a boil, and then reduce to a simmer and cover.

Cook for about 40 minutes- until the sweet potato is cooked through.

Posted on
January 9, 2012
by
LindsayTarquinio
· 0 comments
Read More
It feels like just yesterday I was ringing in the New Year with Gavin, my brother and Katie…and here we are about to do it all over again! This year was FULL of wonderful adventures, great times with friends and family, lots of travel and tons of yummy food! So, in honor of this lovely year ending (and to stick with the theme of every stinkin' TV show, website and blog) here are my favorite recipes from 2011.
Baked Eggs in Ham Cups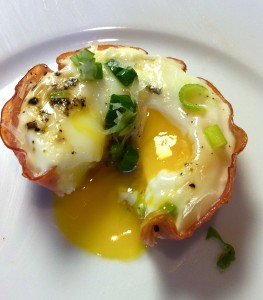 Braised Brussel Sprouts

Family Recipe Tomato Sauce

Toasted Zucchini Israeli CousCous

Peanut Butter Banana Bread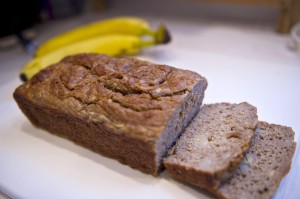 Chili Verde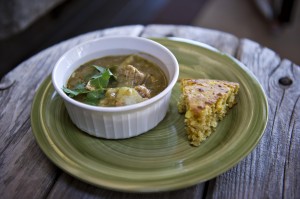 Butternut Squash Soup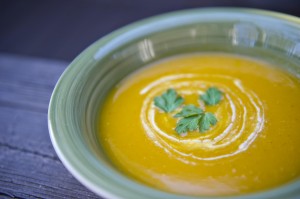 Lemony Blueberry Muffins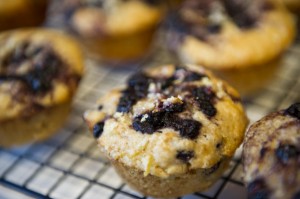 Oatmeal Carrot Cupcakes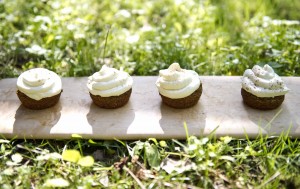 Pineapple Upside Down Pancakes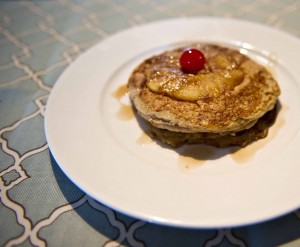 "Fried" Green Tomatoes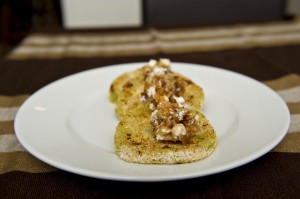 Carrot Ginger Dressing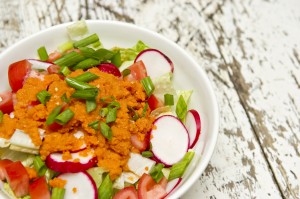 Pumpkin Apple Stew

Pumpkin Chocolate Chip Muffins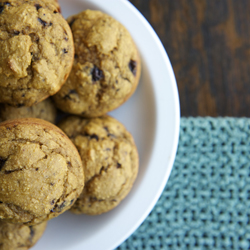 Pablano Corn Chowder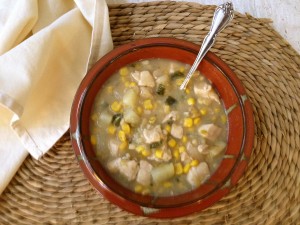 Pumpkin Cheesecake Torte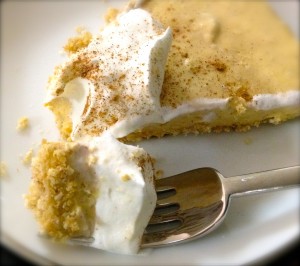 Baked Apple Cider Donuts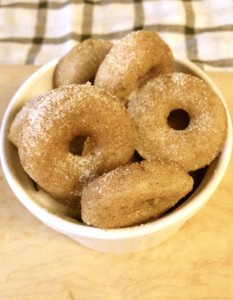 Fancified Deviled Eggs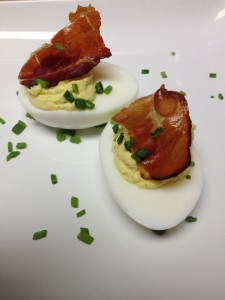 Posted on
December 30, 2011
by
LindsayTarquinio
· 0 comments
Read More

when I say "chowder", you probably don't think "healthy"! Most chowders and NOT healthy…they are delicious, they are decadent, they are creamy…and so is this one…but this one IS healthy! Sweet corn, creamy potatoes, protein packed chicken…the perfect meal all in one bowl!
As you can probably tell, Gavin and I have been in the mood for warm and yummy soups- if October was pumpkin month, I'd say November is soup month! So, grab a bowl and a cozy blanket- and enjoy!
Pablano Corn Chowder
serves 4
2 Cups pablano pepper, diced
2 Cups onion, diced
1 Cup potatoes, peeled and diced
2 Cups chicken breast, cut into small cubes
2 cans cream style corn
1 can whole kernel corn
1 can low sodium, fat free chicken broth
1 t garlic powder
1/2 t cumin powder
1 t salt
1/2 C milk (optional)
In a large pot, over medium heat, sautee the peppers, onions and potatoes for about 4 minutes. Then add the chicken and cook for another 4 minutes. Now, pour in the cans of corn, the chicken broth, garlic powder, cumin, and salt. Bring back up to a boil. Once the pot is boiling, turn the heat to low, cover, and allow to cook for at least 45 minutes, stirring (and scraping the bottom of the pot) ever 15 minutes.
November 12, 2011
by
LindsayTarquinio
· 0 comments
Read More